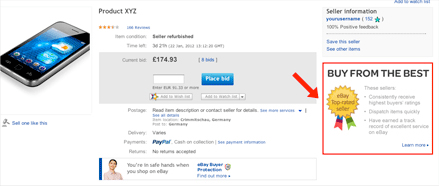 From today, we'll display an advertising placement on the right-hand side of the item page, just as we already include advertising on the item pages of private sellers. Advertising will link only to external websites or eBay promotions.
Frequently asked questions
Why does eBay have advertising placements?
We have advertising on eBay.ie so that buyers can find anything regardless of format on one site. We use advertising revenue to reinvest in the site and attract more buyers.