To get a good deal on eBay Motors we recommend the following 10 things:
1) Before bidding print out and read the vehicle's description thoroughly
2) Ask seller for any information he or she has forgotten to include. Don't be embarrassed asking several questions, they'll be grateful for your enquiries.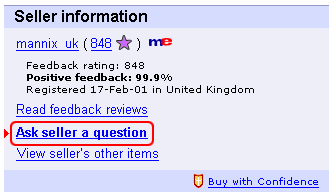 3) Check the seller's feedback rating and past transactions.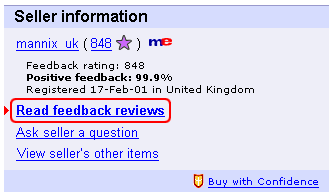 4) Decide how much you're willing to pay for the vehicle. To see what a vehicle is worth try some of the used car pricing guides such as Parkers, What Car or Glass's Guide.
5) Ask the seller about taking a test drive or inspecting the vehicle before the auction ends.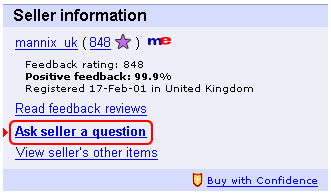 6) Make sure the seller holds the Vehicle Registration Certificate (log book). If in doubt email the seller and ask.
7) Make a check on the vehicle's history.
8) Find out what the other costs of ownership are, like insurance, fuel consumption and replacement parts.
9) Check just how and when the seller wants you to pay and collect the vehicle.
10) Remember, your bid is a legally binding offer to buy the vehicle at any price up to your maximum bid amount. If the seller accepts your bid, you are legally obligated to pay. Not paying may cause the seller to seek legal action. For details, check out eBay's User Agreement.