A message from John McElligott, eBay Ireland
Dear eBay.ie member
Dia dhíbh a chairde go léir. I would like to take this opportunity to wish you a very happy New Year and thank you for your custom during 2007.
2007 was a year of many highlights for us at eBay.ie: we reached 500,000 users; introduced the e-Parcel card with An Post; partnered with 3V, Vodafone, O2 and 3; and consolidated our position as Ireland's leading online marketplace.
New Changes for 2008
Over the coming months eBay will be introducing a whole series of new changes, many based on your feedback to us. These changes will benefit good sellers, will give buyers even greater confidence when shopping on eBay.ie, and will encourage buyers to come back for more.
At the heart of these changes is our commitment to ensuring that sellers who offer great service get the best opportunities in the marketplace.
Alongside this, many sellers ask why they still pay eBay an up-front fee even if the buyers we bring them don't always convert into sales. Sellers also tell us that they want their fees to better reflect the volume of sales they make on the site. eBay is delighted to announce today a new scheme, open to all sellers that will do exactly that, reducing the risk of listing and rewarding those with high sales and service levels with discounts.
Finally eBay is making a series of changes to our Feedback process both from the perspective of the buyer and seller. We believe these changes will help differentiate and benefit those sellers providing excellent service to our buyers.
Please take the time to read through all the details on this page and as always, we look forward to your feedback on them. We will continue to update you as these changes take effect.
Thank you for your continued support throughout 2008 and beyond. The entire eBay team wishes you continued success for your business on eBay.ie.
Slán agus beannacht.
Le Meas,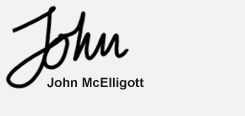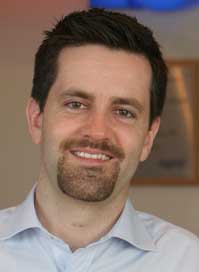 Reducing risk: up to 33% off Insertion Fees

We're reducing the upfront risk of listing an item by reducing Insertion Fees by up to a third.

The majority of fees will now be payable as a Final Value Fee, only if and when an item sells, aligning your total fees much more closely to your selling success.

This change will come into effect from 20th February 2008 in most categories.



Telephone support for new and existing sellers

We realise we also need to continue offering a great service to you. We are delighted to announce that phone support is now available to all PowerSellers. We will be sharing full details of this support with you in the next few weeks.

We are also extending support to those thinking of starting a business or expanding an existing business onto eBay.ie. This 'Onramp' service is an introduction to selling on eBay, and allows you to book a consultation call with one of our personal business consultants. The service is free and our consultants will talk you through everything you need to know to create great listings and maximise your sales.

Evolving feedback

Feedback is at the heart of the eBay marketplace. It's the simplest and most effective way for strangers to trust and transact together and to recognise and reward each other when that transaction has gone well.

However, the effectiveness of the system is being abused and in many cases actually stopping buyers from returning to shop on eBay; for example a poor seller leaving a buyer unfair retaliatory feedback after the seller received a deserved negative rating from that buyer.

We're now introducing fundamental changes which will improve Feedback and which will help differentiate and benefit those sellers providing a good service.



Rewarding great sellers: up to 40% off Final Value Fees

Following your feedback, we're delighted to introduce a new discount scheme, available to high volume, business registered sellers.

If your performance qualifies you for the PowerSeller programme and you provide a good service to your buyers, as measured by your

Detailed Seller Ratings

, then we'll recognise your success by giving you a discount of up to 20% off your Final Value Fees.

In addition, if you're an active member of the PowerSeller programme, you can qualify for the highest Final Value Fee discounts - up to 40%.

This new scheme will start within the next several months and we will share exact timings with you shortly. To learn more about the discounts available, see the "Discount" section within our

price changes

.

The scheme will replace the eBay

Rewards programme

, which was our first step towards rewarding high volume sellers.

Important changes to seller account registration

PowerSellers who are not already registered as business sellers on eBay.ie are now required to upgrade their account. It's free and only takes a few moments.

EU law states that anyone who is trading as a business must clearly indicate this to consumers – something we enable by offering these business accounts.

In the coming months we will also help you understand your obligations to customers in terms of the basic information and service levels which you need to provide them about your business.

Good service & thirty-day Detailed Seller Ratings

Sellers who provide a good service to buyers will increasingly enjoy benefits such as pricing discounts.

Service levels will be judged on Detailed Seller Ratings left by your buyers over the previous thirty days, meaning that you can actively act on and improve your Detailed Seller Ratings within a short time-frame to enjoy the benefits.

This new thirty-day rating will be launched with a tool that will enable you to better track and act on these ratings, and we look forward to updating you on this soon.

In the meantime we strongly encourage you to continue monitoring and acting on your Detailed Seller Rating feedback to improve your service levels, and we will continue to explain to buyers how best to leave these ratings.